Maintenance Ecosystem with DALOG [Infographic]
A maintenance ecosystem is a comprehensive approach to maintenance that includes all the elements needed to ensure equipment reliability and availability. It consists of people, processes, technologies, and data that work together to achieve maintenance goals.
Here are some reasons why having a maintenance ecosystem is crucial:
Improved equipment reliability

Lower maintenance costs

Improved safety

Better decision-making

Increased equipment lifespan
Take a look at our maintenance ecosystem, where we value AI Models, human knowledge, and feedback.
Maintenance Ecosystem with DALOG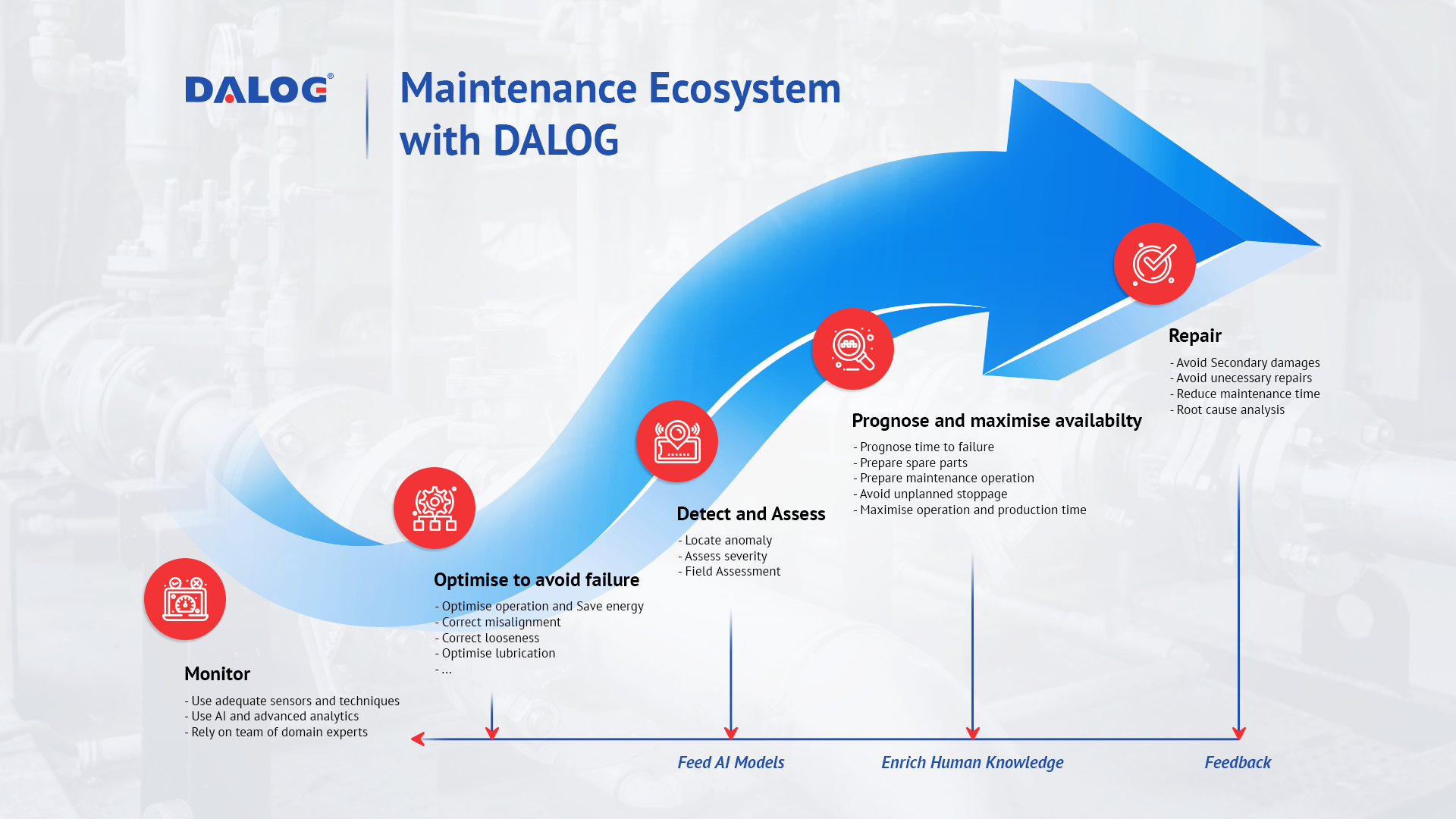 ×
---
Download and learn more about wireless vibration sensors from The Reliability Manager's Plan: How to Choose the Most Cost-Effective Solution for Predictive Maintenance
Learn more about DAWi - DALOG Wireless Solution